Sunshine
Hello ladies... and gents! I want to share somethings with all my readers! If you follow me on Facebook you've seen the posts about my mother and a journey beginning to regaining health. With life you are never promised tomorrow. When you think about that, really think about it, it changes your mindset! You see things in a new light, you understand, you care, and you try harder. When you fully understand what negativity can do to you and the people around you, you change it. I have harnessed my negativity and threw it away. Positivity is a mindset... but also a lifestyle. When you change this lifestyle you find the happiness in the dirty, bad, and downright uncomfortable situations or people. Your passion grows and you allow your light to shine...it not only changes your life., but other peoples. So I'm writing all of this to share how the past couple months in sadness and uncertain times has opened my eyes to what life is about. It's really all about love and showing others your love. I'll have future days where it's hard and I am scared. But with love and God's love I am faithful and trust.
When I walked into this cottage after the week that all this happened with my mother. The first thing that caught my eye was this chair, with the tapestry " You are my sunshine, my only sunshine, you make me happy when skies are gray." So why is this important? It's the song my mother has sang to myself and all of my siblings since I was a baby. Every time I see something with this song anywhere, I buy it or she pops into my head. I would assume my siblings feel the same way when they hear it. To you of course, maybe it's a nothing, but to me it was a sign. A sign that no matter what, everything will be okay, even when skies are gray.
So this post was going to be dedicated to spring and rompers, HA! But I felt this laying on my heart way more. I hope everyone has enjoyed and stay shining folks!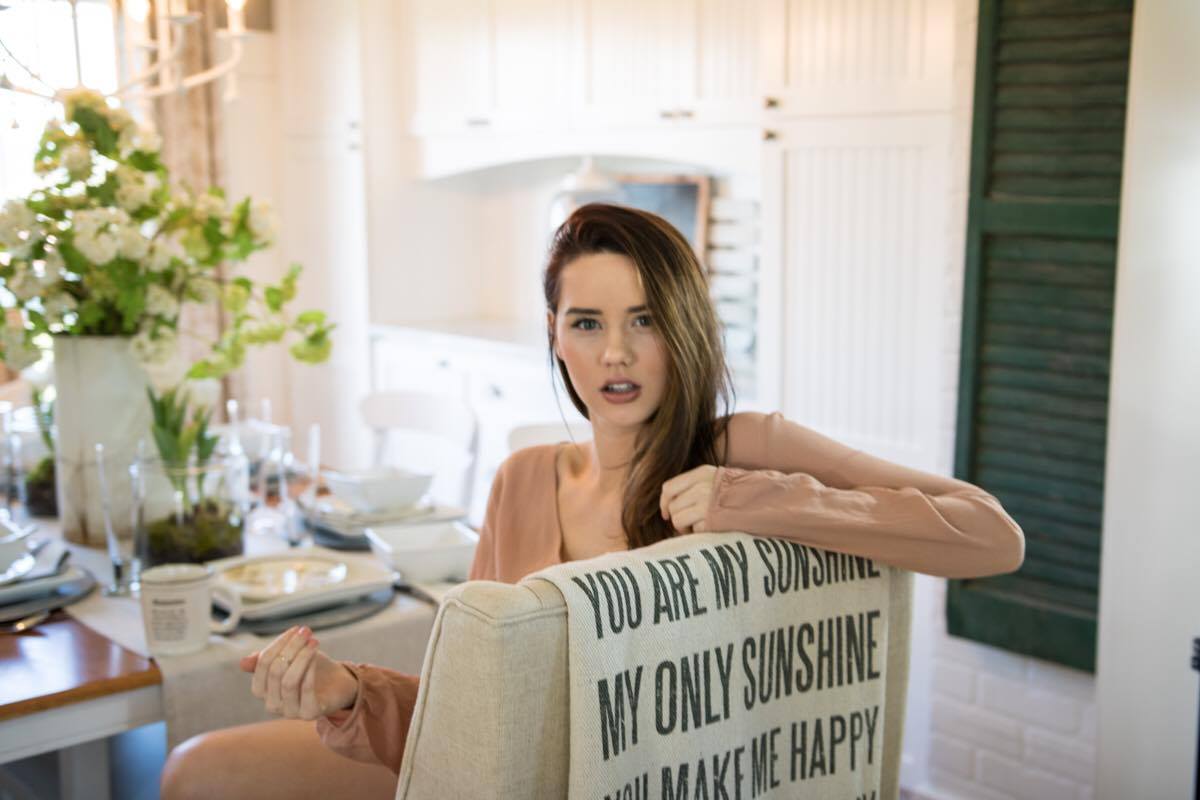 Thanks for the read!
xx
Kait